ZOTAC


GeForce GTX 1050 Mini, 2048 MB GDDR5
Compact "Pascal" entry-level graphics card with 2 GB VRAM
1.354/1.455 MHz Base/Boost
7.000 MHz VRAM (effective)
1× HDMI / DP / DVI DL
Single-fan cooler & 2 GB GDDR5 VRAM
Item number: GCZT-091
EAN: 4895173611094
MPN: ZT-P10500A-10L
Manufacturer: ZOTAC
Product information -
GeForce GTX 1050 Mini, 2048 MB GDDR5
The NVIDIA GeForce GTX 1050 from the 10- series is, as an entry level graphics card, primarily focused on price and energy efficiency. The combination of 14 nm FinFET manufacturing, "Pascal" GPU architecture and the specifications of the GTX 1050 Ti enable operation of the reference card without any additional power connectors, while the GPU 107 GPU is capable of displaying many of the most popular online games at high details in Full HD resolutions.
The Features of the ZOTAC GeForce GTX 1050 Mini:

Compact single-fan cooler
GPU base clock: 1.354 MHz
GPU boost clock: 1.455 MHz
Memory frequency: 3.504 MHz (effective 7.008 MHz)
No additional power connector from PSU required

Compact GeForce GTX 1050 from ZOTAC The ZOTAC GeForce GTX 1050 Gaming is clocked as standard at 1.354 MHz, if additional performance is required this base clock can be increased with GPU Boost 3.0 up to 1.455 MHz. The 2 GB VRAM is connected to the GPU via a 128-bit interface and is clocked at an effective 7.008 MHz. The cooling of the GeForce GTX 1050 Mini is provided by ZOTAC's compact cooler design with a single-fan layout. GeForce GTX 1050: Great Value & Efficient Performance for Full HD Besides the 2 GB GDDR5 VRAM the GeForce GTX 1050 comes with 640 CUDA cores, 40 texture- and 32 render units, which gives the GTX 1050 an impressive degree of performance, especially when taking into account the low 75 Watt TDP and the low cost. As an entry-level graphics card the GTX 1050 is primarily aimed at gaming in Full HD.

At first glance the technical specifications of the GeForce GTX 1050 may not seem like anything to get worked up about, but thanks to the "Pascal" GPU architecture the GTX 1050 is a deceptively powerful card for its size. The GTX 1050 benefits from the optimised GPU Boost 3.0 and many other features in the Pascal architecture.

Some of the supported features include, among others, NVIDIA technologies like "Simultaneous Multi Projection" (SMP), "Dynamic Super Resolution" (DSR) as well as "Ansel". In terms of video outputs the card comes with Dual-Link DVI, HDMI 2.0 and DisplayPort 1.3/1.4. The GTX 1050 is also compatible with G-Sync monitors.

In order for the card to reach its full potential in the long-term, new drivers should be downloaded and installed from NVIDIA or the third party manufacturer at regular intervals. Rapid Graphics Card Replacement at Caseking! At Caseking, defective graphics cards of all the brands listed below that are validly returned (meaning that the faults can be verified by us) by customers during the two year warranty period, starting with the receipt of the goods, will be immediately replaced with a brand new card if in stock. This way, lengthy waiting times can be avoided entirely since forwarding the defective goods to the manufacturer is no longer necessary! If the graphics card that is to be replaced is out of stock or can no longer be delivered we will issue a credit note to your customer account. With this credit you will be free to select an alternative graphics card from our stock. Any resulting surcharges can be added and we will refund any outstanding balance.

I have a defective graphics card. What do I do now? -> Rapid RMA of faulty graphics cards (click here)

Brands: ASUS, Club 3D, EVGA, Gigabyte, Inno3D, Palit, PNY, Powercolor, Sapphire, VTX3D, XFX, ZOTAC & King Mod Free Games with NVIDIA GeForce GTX Gaming Graphics Cards: For every gaming graphics card purchased at Caseking we will send out voucher codes for the current game bundles via e-mail within 14 days after receipt of goods. For products not qualifying for the promotion we will not send out any codes. Only end customers are getting free extras. All promotional campaigns are limited and only valid while stock lasts or until the offer expires. There is no right of appeal. All active NVIDIA voucher codes are listed below:


NVIDIA GeForce RTX 2080 Ti, 2080, 2070, 2060 (+SUPER): Wolfenstein: Youngblood & Control. More Info.


Technical Details:

Dimensions: 145 × 112 mm (W × H)
Slot Height: 2-Slot
GPU: NVIDIA GeForce GTX 1050
Chip: Maxwell GP107-300
Manufacturing Process: 14 nm
GPU Frequency: 1.354 MHz
Boost Clock: 1.455 MHz
Shader Units (CUDA Cores): 640
VRAM: 2.048 MB
Memory Frequency: 3.500 (7.000) MHz
Type: GDDR5
Memory Bus Bandwidth: 128 Bit
Slot Type: PCIe x16 (PCIe/PCIe 2.x/PCIe 3.0)
Ports:
1× DisplayPort 1.3/1.4 ready
1× HDMI 2.0
1× DVI-D (Dual-Link)
Power Supply: Powered directly from the PCIe x16 slot, no additional PCIe connector necessary
Typical Power Usage (Load): 75 Watt
Recommended PSU: min. 300 Watt
Further links for

"GeForce GTX 1050 Mini, 2048 MB GDDR5"
Videos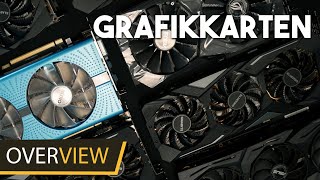 Technical Details
| | |
| --- | --- |
| GPU type / Series | NVIDIA GeForce GTX Gaming |
| Graphics chip | NVIDIA GeForce GTX 1050 |
| Fertigung | 14 nm |
| GPU Takt (Basis) max. | 1354 MHz |
| GPU Takt (Boost) max. | 1455 MHz |
| Shader Einheiten | 640 |
| VRAM size & type | 2048 MB GDDR5 |
| Speicher Takt max. | 7008 MHz |
| Speicheranbindung | 128 Bit |
| Display connectors | DVI-I, HDMI, Display Port |
| Power supply | No PCIe power supply |
| Slot Height | 2 Slots |
| Grafikkarten Länge (exakt) | 145 mm |
| Grafikkarten Breite (exakt) | 112 mm |
| Grafikkarten Länge | unter 150 mm |
| Grafikkarten Höhe | 30 - 50 mm |
| Grafikkarten Breite | 110 - 119,9 mm |
| Illumination | no |
| Feature | NVIDIA G-SYNC |