Silverstone


SST-GD09B USB 3.0 Grandia Desktop - schwarz
The Grandia GD09 is a culmination of SilverStone's decade-long experience in HTPC case design and manufacturing into a product that every PC enthusiast can enjoy.
Item number: GESV-338
EAN: 4710007221280
MPN: SST-GD09B
Manufacturer: Silverstone
Product information -
SST-GD09B USB 3.0 Grandia Desktop - schwarz
Die Markteinführung der Grandia-Gehäuse GD07 und GD08 von SilverStone läutete ein völlig neues Zeitalter der elektronischen Datenverarbeitung im Heimkino-Bereich ein. Erstmals konnten nun Leistung und Speicherkapazität eines Servers sauber, elegant und geräuscharm in eine Heimkinoumgebung integriert werden.
Mit dem GD09 kommt ein weiterer Abkömmling der Grandia-Serie und bleibt nicht nur der Linie treu, sondern ermöglicht bei einer Höhe von gerade mal 17 cm und einer Tiefe von 35,8 cm dennoch die Aufnahme von ATX-Boards.
Zur maximalen Ausnutzung des gesamten Innenraums vollständig überarbeitet, kann das Grandia GD09 insgesamt bis zu fünf Laufwerke (je nach Typ) und bei minimalen Opfern zudem hochmoderne Komponenten (Grafikkarten mit einer Länge von bis zu 30,9 cm) aufnehmen.
Dank einer Vielzahl an Lehren, die sie aus dem Bau der leistungsstärksten Tower-Gehäuse in den letzten Jahren gezogen hatten, statten die SilverStone-Entwickler das GD09 mit bis zu drei 120-mm-Lüftern aus. Und damit sichergestellt ist, dass die Eigentümer die Kühlleistung ihrer Gehäuse bei geringstmöglicher Geräuschemission langfristig wahren können, ist das Gehäuse zur Erzielung eines Überdrucks, der effektives und lautloses Arbeiten ermöglicht, von anwendungsspezifischen, herausnehmbaren Filtern umgeben.
Zur Ergänzung des Designs verfügt das GD09 über eine dicke Kunststoff-Frontblende, die im gebürsteten Alu-Look erscheint. Außerdem findet sich eine Belüftungsöffnung auf der Decke, die genau über den Erweiterungskarten positioniert ist.
Das wunderschöne Case hat sieben (plus einen vertikal nutzbaren) Slots für Erweiterungskarten zur Verfügung. Natürlich sind auch zwei moderne USB-3.0-Ports als Frontanschlüsse vorhanden. Neben dem bereits montierten 120er-Lüfter bietet das Grandia die Möglichkeit zur Installation zweier 80-mm-Fans an der Gehäuserückseite, sowie zweier weiterer 120-mm-Ventilatoren an der Seite des Cases.
Im Inneren können drei 3,5-Zoll-Laufwerke und weitere vier 2,5-Zoll-Laufwerke verbaut werden, sofern man den 5,25-Zoll nicht nutzt. Mehrzweckhalterungen lösen zusätzlich notwendige Adapter dabei ab. Der komplette innere Käfig kann dabei entnommen werden, vereinfacht durch zwei Haltegriffe.
Technische Details:
Maße: 440 mm x 170 mm x 358 mm (B x H x T)
Material: Kunststoff (Front), Stahl (Body)
Gewicht: 4,2 kg
Farbe: Schwarz
Format: ATX, Micro-ATX, Mini-ITX, SSI-CEB
Lüfter:
1x 120 mm (rechte Seite, 18 dB(A), 900 U/Min)
1x 120 mm (rechte Seite, optional)
1x 120/ 80 mm mm (linke Seite, optional)
2x 80 mm mm (Rückseite, optional)
Filter: 120-mm-Lüfter und Erweiterungskartenbelüftungsöffnung
Laufwerksschächte:
1x 5,25 Zoll (extern; kompatibel mit 1x 3,5 oder 2x 2,5 Zoll)
2x 3,5 Zoll (intern; kompatibel mit 1x 2,5 Zoll)
1x 2,5 Zoll (intern)
Netzteil: Standard ATX (optional)
Erweiterungsslots: 7+1
I/O-Panel:
2x USB 3.0 (Anschluss intern)
1x je Audio In / Out
Maximale CPU-Kühlerhöhe: 138 mm
Maximale Grafikkartenlänge: 309 mm
Maximale PSU-Länge: 220 mm; empfohlen 180 mm)
Further links for

"SST-GD09B USB 3.0 Grandia Desktop - schwarz"
Videos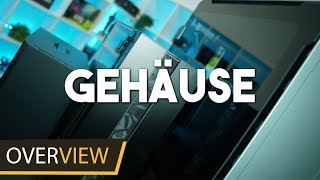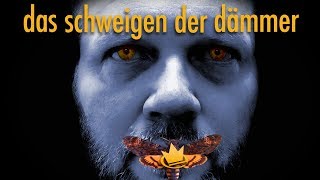 Technical Details
| | |
| --- | --- |
| Case type | HTPC case |
| Form factor | ATX, Micro-ATX, White, EEB |
| Colour | black |
| Primary colour | black |
| Secondary colour | black |
| Width (exact) | 440 |
| Height (exact) | No |
| Depth (exact) | 358 |
| Width | 400 - 500 mm |
| Height | 100 - 200 mm |
| Depth | 300 - 400 mm |
| Weight (exact) | 4.2 |
| Weight | 4 to 6 kg (8.8 to 13.2 lbs) |
| Material | plastic, steel |
| max. CPU Kühler Höhe (exakt) | 138 mm |
| max. Grafikkarten Länge (exakt) | 309 mm |
| max. Netzteil Länge (exakt) | 220 mm |
| max. CPU Kühler Höhe | 120 - 139 mm |
| max. Grafikkarten Länge | 300 - 399 mm |
| max. Netzteil Länge | 200 - 249 mm |
| Side panel | with mesh |
| Front Door | Green |
| Position I/O | Front |
| USB 2.0 | 2x |
| USB 3.0 | 2x |
| Audio Out | |
| Audio In | |
| Cardreader | nein |
| Fan controller | no |
| LCD/TFT Display | nein |
| internal 2,5" | 4x |
| internal 3,5" | 3x |
| external 5,25" | 1x |
| Hot-Swap | nein |
| PCI Slots | 8x |
| HDD Isolation | No |
| Motherboard tray | no |
| Case cable management | no |
| PSU formfactor | ATX |
| PSU position | Hinten Seitlich |
| Preinstalled fans | 1x 120mm |
| 80 mm Fans | 3 |
| 120 mm Fans | Passive |
| Fan colour | black |
| Filter | yes |
| Dampening | no |
| Illumination | no |
| Remote control | nein |
| Schlauchdurchführung | nein |
| Serie | Grandia |
| Transport System | nein |