Noctua


NH-L12S Low Profile CPU-Kühler - 120mm
Ultra compact and powerful low-profile 120 mm CPU cooler
Four heatpipes
Flexible installation
Item number: CPNA-049
EAN: 9010018000054
MPN: NH-L12S
Manufacturer: Noctua
Product information -
NH-L12S Low Profile CPU-Kühler - 120mm
Noctua is known as one of the greats when it comes to silent- and high-end PC cooling, with the Austrian manufacturer enjoying particular praise for their CPU coolers. These coolers combine superb craftsmanship and manufacturing quality with minimal noise and have proven so popular that they are also available for purchase separately as case-, CPU or radiator fans.
The Noctua NH-L12S, with its diminutive dimensions, has been designed from the ground up to fit Small Form Factor and HTPC cases. In the context of low profile cooler it is defined as "L-Type", due to the shape formed by the four heatpipes of the heatsink and its fins. This has the twin advantages of not only looking futuristic but also giving the cooler an extremely large and flat design.
Optimised for Compact Systems
The NH-L12S stands out from the crowd due to the options it offers in terms of installation: The fan can be mounted above the cooling fins. This allows the cooler to support RAM modules up to 45mm high. If the fan is mounted beneath the cooling fins, the total height is reduced to just 70 mm. As a result the range of small cases where this cooler is capable is fitting is extensive, all the while still ensuring your hardware is supplied with plenty of cool air.
The NH-L12S comes equipped with the NF-A12x15 PWM. This powerful 120 mm fan spins at up to 1.850 RPM and produces 23,9 dB(A), a level which is extremely quiet considering the fan speed, while still pushing a substantial 94,2 m³/h of air. The impressive specifications combined with its tiny size makes for a truly outstanding product overall.
Fan Speeds
The bundled fan supports Pulse Width Modulation (PWM) for automatic speed regulation. The addition of the included Low Noise Adapter however gives users the option of limiting the fan to 1.400 RPM, thereby making the fan even quieter.
Another highlight of this cooler includes the patented SecuFirm2 multi-socket mounting system. This permits the installation of coolers of motherboards using common Intel- as well as AMD platforms along with most sockets from both manufacturers. Some Intel-based Mini-ITX motherboards are not capable of supporting a backplate, as such the NH-L12S comes bundled with an additional set of Intel posts so that the cooler can be installed regardless.
Attention:
The NH-L12S is a quiet low profile cooler that is designed for use in compact cases and HTPCs. The cooler possesses excellent cooling performance in its class, however it is not designed for overclocking and extra precaution must be taken when using the cooler on processors with a 95W TDP (Thermal Design Power) and above.
Technical Specifications:
Dimensions: 128 x 70 x 146 mm (W x H x D, incl. fan)
Material: Copper (nickel plated baseplate, nickel plated heatpipes), Aluminium (fins)
Heatpipes: 4
Weight: 520 g (incl. fan)
Fan NF-A12x15 PWM:
Format:120 x 120 x 15 , 120 x 120 x 25 mm
Noise: max. 23,9 dB(A)
Fan Speed: 450 - 1.850 RPM (PWM)
Airflow: max. 94,2 m³/h
Static Pressure: max. 1,53 mm H2O
Connector: 4-Pin PWM
Compatibility:
Intel 1150, 1151, 1155, 1156, 1200, 1366, 2011, 2011-V3, 2066
AMD AM2, AM2+, AM3, AM3+, AM4, FM1, FM2, FM2+ (Backplate required)
Bundle:
1x NF-A12x15 PWM Premium fan
1x Low-Noise Adapter (L.N.A.)
NT-H1 High-End Thermal Paste
SecuFirm2 Mounting Kit
Metal Noctua Case Badge

Further links for

"NH-L12S Low Profile CPU-Kühler - 120mm"
Videos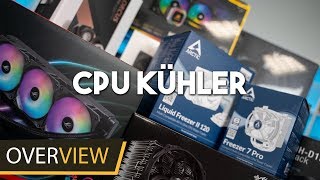 Technical Details
| | |
| --- | --- |
| CPU socket | 1150, 1151, 1155, 1156, 1366, 2011, 2011-V3, 2066, AM2, AM3, AM3+, AM4, FM1, FM2, FM2+ |
| CPU cooler type | Top Blower |
| Fan connector | 4 Pin (PWM) |
| CPU cooler width (accurate) | 128 mm |
| CPU cooler height (accurate) | 70 mm |
| CPU cooler depth (accurate) | 146 mm |
| CPU cooler width | 120 to 129 mm |
| CPU cooler height | 70 to 79 mm |
| CPU cooler depth | 140 to 149 mm |
| Material base plate | nickel-plated copper |
| Material heat sink | aluminium |
| Weight in g (exact) | 520 |
| Weight in g | 500 - 600 g |
| Max rpm (exact) | 1850 U/min |
| Min rpm (exact) | 450 U/min |
| Max noise level (exact) | 23,9 dB(A) |
| Max air volume (exact) | 94,2 m³/h |
| Max rpm | 1500 - 1999 U/min |
| Min rpm | 250 - 499 U/min |
| Max noise level | 20 - 24 dB(A) |
| Max air volume | 75 - 99 m³/h |
| TDP | keine Angabe |
| No. of Heatpipes | 4 |
| CPU cooler fan(s) included | 1x 120 mm |
| Heat sink colour | silver |
| Fan colour | beige, brown |
| Additional fan mounting | no |
| Illumination | no |
| Approved for | active air flow |
Awards
- Great cooling performance
- Room to push/pull if you want
- Easy installation
- Quiet

read more...

+ Hohe Kühlleistung für einen niedrigen Kühler
+ Sehr leiser Serienlüfter
+ Hochwertige Verarbeitung

read more...

Noctua has again made its mark on the computer after-market peripheral upgrades. Although the NH-L9a-AM4 L-Type low-profile cooler is specific to the new AMD Ryzen socket, the NH-L12S contains the mounting hardware for all of the current Intel and AMD socket types; plus Noctua offers a free upgrade for future socket designs. Noctua only requires a proof of purchase (photo, scan or screenshot of the invoice) of both a Noctua CPU cooler and hardware components corresponding to the specific kit when requesting a mounting kit upgrade.

As previously stated, the NH-L9a AM4 & NH-L12S coolers are neither designed nor recommended for an overclocked setup. What they do provide is efficient cooling performance for compact/small form factor cases, and they can be an ideal fit for new systems based on AMD Ryzen APUs.

read more...

Pro

+ Leistung

+ Montagesystem

+ Clearance Mode

Wenn das Gehäuse nicht ganz so limitiert und wir zu einer etwas größeren Kühllösung greifen können, denn kommt der NH-L12S ins Spiel. Im "low clearance"-Mode, kommt er auf nur 70 mm Höhe und dank des SecuFirm2 Montagesystem ist er ebenfalls schnell und einfach montiert. Klar, dauert es etwas länger als beim L9a, aber dafür haben wir hier den Support von Intel und AMD Systemen und können kostenlos auf neuere Sockel upgraden. Die Temperaturen werden sehr niedrig gehalten und mittels des mit 15 mm besonders flachen 120 mm Lüfters auch leise erreicht. Im "high clearance"-Mode, mit dem Lüfter auf dem Kühler, sind sowohl die Temperaturen, als auch die Geräuschemissionen dazu noch etwas besser – etwas höhere RAM Module werden so auch möglich.

Insgesamt sein sehr ausgewogenes Paket, bei dem wir rein gar nichts zu beanstanden haben.

read more...

Mod-your-case - Noctua - NH-L12S - Low-Profile-Kühler

Pro

+ Kühlleistung (in Anbetracht der Größe)
+ Verarbeitung
+ Kompatibilität
+ Einfache Montage (auf allen Sockeln in vier Richtungen möglich)