Prolimatech


PK-3 Nano Aluminium Wärmeleitpaste - 30g
PK-3 thermal compound is made up of specially designed nano particles
engineered to correct imperfections in heatsink contact plates.
Item number: ZUWA-094
EAN: 4711552410051
MPN: PK-3 - 30g
Manufacturer: Prolimatech
Product information -
PK-3 Nano Aluminium Wärmeleitpaste - 30g
Mit der PK-1 hob Prolimatech eine Wärmeleitpaste aus der Taufe, die vom Fleck weg zu den allerbesten gehörte, welche der Markt zu bieten hat und sich ganz oben in den Ranglisten einordnete.
Die PK-1 ist noch heute eine hervorragende Wahl, wenn es darum geht, die Wärme von einer CPU oder GPU an einen Kühler optimal abzuführen, seien es markenfremde Produkte oder Prolimatechs eigene Winner-Typen a la Megahalems, Armageddon, Genesis und Co.
Doch die Konkurrenz schläft nicht und so ist es an der Zeit, neue, nochmals verbesserte "thermal compounds" ins Spiel zu bringen, um auch weiterhin ganz vorne an der Kühlungs-Spitze zu verbleiben.
Die PK-3 ist dabei auf kompromisslos gute Wärmeübertragung ausgelegt und somit ein Produkt für absolute Enthusiasten und Overclocker. Gegenüber der sehr guten PK-1 wurde der Wärmewiderstand noch verringert (0,013 °C -in²/W) und die Wärmeleitfähigkeit mit 11,2 W/m-°C sogar vergrößert!
Verantwortlich dafür sind vor allem die enthaltenen Nano-Partikel, die sich in mikroskopisch kleine Lücken zwischen Heatspeader und Kühlerboden setzen und dort störende Lufteinschlüsse verhindern. Außerdem ist auch die PK-3 nicht elektrisch leitend, nicht ätzend und trocknet so gut wie nicht aus.
Der 30-Gramm-Tube, die für viele Anwendungen ausreichen dürfte, ist außerdem ein kleines Löffelchen beigegeben, mit dem sich die PK-3 gleichmäßig verstreichen lässt.
Achtung!
Bitte beachten Sie vor dem Gebrauch die Warnhinweise des Herstellers!
Technische Details:
Menge: 30 g
Dichte: 2,7 g/cm³
Haftfestigkeit: 330.000 Cps
Wärmewiderstand: 0,013 °C -in²/W
Wärmeleitfähigkeit: 11,2 W/m-°C
Lieferumfang:
Tube mit PK-3
Löffelchen zum einfachen Verteilen
Further links for

"PK-3 Nano Aluminium Wärmeleitpaste - 30g"
Videos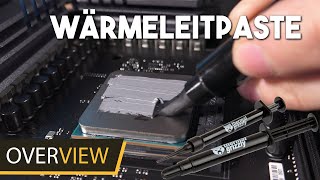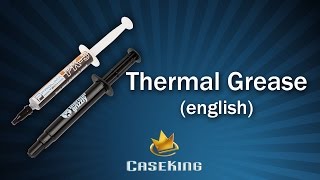 Technical Details
| | |
| --- | --- |
| Inhalt in g (exakt) | 30 g |
| Wärmeleitfähigkeit (exakt) | 11,2 W/mK |
| Dichte (exakt) | 2,7 g/cm³ |
| Inhalt in g | 10 bis 40 g |
| Wärmeleitfähigkeit | 10 bis 49,9 W/mK |
| Dichte | 1 bis 2,9 g/cm³ |
Awards
PRO
+ gute Wärmeleitfähigkeit
+ einfach aufzutragen

read more...

HardwaremAx - PROLIMATECH PK3 UND PK2

Somit müssen wir abschließend ein großes Lob aussprechen. Denn Prolimatech hat es mit seiner neuesten Generation an Wärmeleitpasten wieder geschafft, die absolute Referenz zu stellen. So konnten uns beide Pasten in sämtlichen Eigenschaften überzeugen. Die Prolimatech PK2 sowie PK3 lassen sich sehr einfach auftragen, bieten immense Kühleigenschaften, sind weder ätzend noch leiten sie. Somit erfüllen beide Pasten die wichtigsten Tugenden um ein empfehlenswertes Produkt zu sein.

Prolimatech bietet mit der PK-3 eine Paste, welche sich sehr gut für Luftkühlung und Temperaturen bis zu etwa -50°C eignet.

read more...

mod-your-case - Prolimatech PK-3 Nano Aluminium Wärmeleitpaste

Die etwas höheren Anschaffungskosten im Gegensatz zu der PK-2 lohnen sich für jeden, der eine gut Kühlleistung erreichen will. Für Overclocker, bei denen es auf jedes Grad ankommt und bei Nutzern von Wasserkühlungen können wir diese Wärmeleitpaste nur empfehlen.